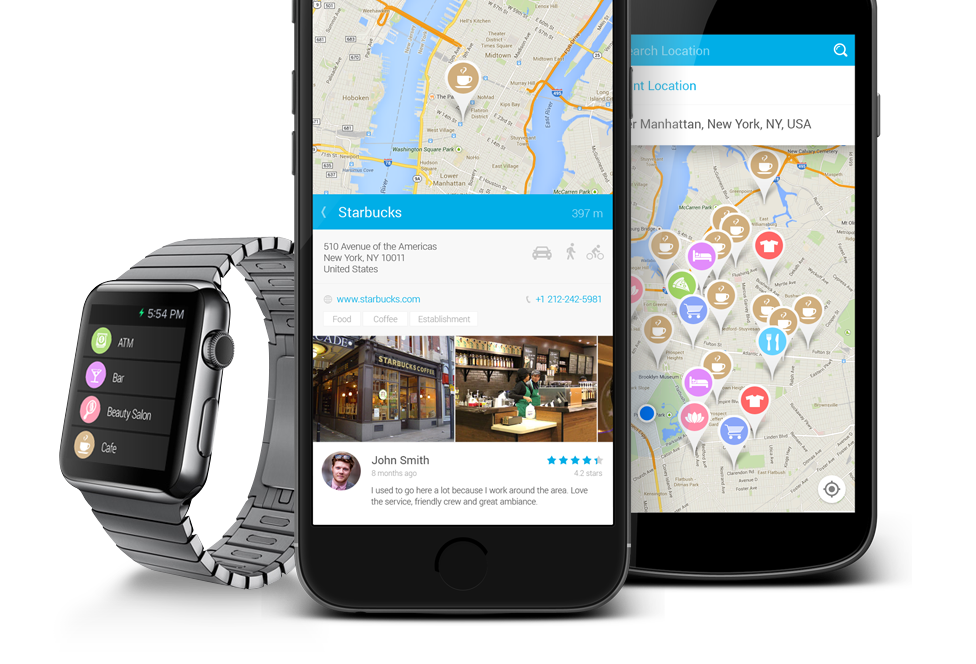 Find Near Me
The easiest way to find everything around you.
Available on

With Find Near Me on your Phone or Watch, you can explore any place like a local.
Whether you are looking for the closest Gas Station, Cafe or an ATM near you, in a city you are new to - we have it all covered.
With more than 50 popular keywords and the ability to add your own, you will never be short of things to explore around you.